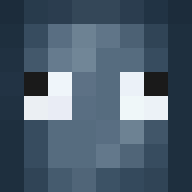 New member
Staff member
Admin

Ban/Mute Appeal
​
If you have been banned from the Knighsips Network and would like a chance at an unban or unmute please follow the forum layout below. Please note, doing duplicate posts, bumping your post, asking staff members on the website, discord, twitter, or any other platfom will result in an instant decline of your application.
Your thread title should look like the following;
ChronicSquid - Appeal for Unban​

ChronicSquid - Appeal for Unmute​
Thread Contents;
Minecraft Username
:
Banned/Muted By
:
Reason for Ban/Mute
:
What have you learned from your Ban/Mute?
:
Is this your first offence?
:
Why do you feel your Ban/Mute should be redacted?
:
Screenshot of Notice when logging into the Network:
Last edited: